What's cuter than matching leather bracelets with your boyfriend or girlfriend that hold the quote "to infinity and beyond" in white on them? These handmade bracelets are so cute and would make any relationship official.
Check this bracelet out! You can get it engraved with any name you want! Maybe a boyfriend, girlfriend, best friend, relative you care a lot about or even your own name! I love infinity signs and they're all over Tumblr, now you can have one too!
Don't forget! Mothers day is coming up! Why not get her a cute and meaningful new bracelet? This one has a beautiful quote around it as well as a pink heart "mom" charm hanging from it! Any mom would be lucky to receive it and for only $10? That's a steal!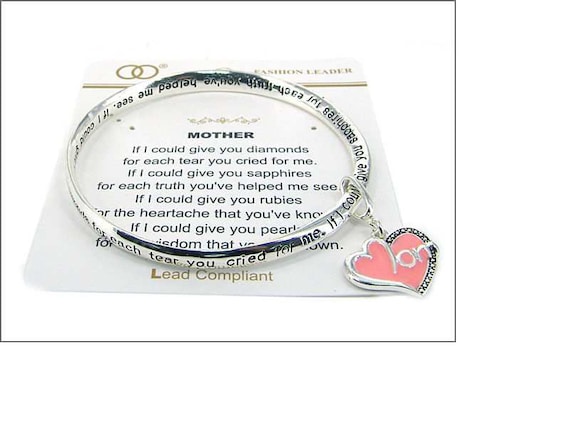 This Etsy shop has tons of great gift ideas for mom, boyfriend, girlfriend and best friend as well as cute jewelry for yourself! Check it out or you'll be sure to regret it!
1 year ago | 06:14pm
86 notes #review #reviews #etsy #infinity #infinity bracelet #mothers day #mothers day gifts #gift ideas #cute #leather #Jewelery #handmade